Fundraise for Welsh Refugee Council
Thinking of raising funds to help asylum seekers and refugees in Wales?
Currently, there is an ongoing increased demand for our services with more and more people requesting our support every day. With the help of people like you, we can make real changes and keep helping those in need for our support.
Want to help? Start today
1. Get inspired

There are a lot of ways you can help
Get in touch today and we'll provide you with the guidance you need to get started, ideas and suggestions on how to plan and succeed in your fundraising campaign.
Email us at: Fundraising@wrc.wales
2. Get hands-on - and have fun!
Whatever you chose to do, we're here to support you.
We can provide you with useful information from how to organise your campaign to how to get people to sponsor you. We really appreciate what you are doing and we will be there to assist you whenever you need us.
3. Help asylum seekers and refugees in Wales
Every raised penny will help to make a difference!
The money you raised will help to improve the lives of people who have been forced to flee and those whose lives have been torn apart by war and trauma. Help them build new futures in Wales. Contact Flo and Asha today!
Every fundraising story is a success story
Louis' Bang Tidy Event – Cardiff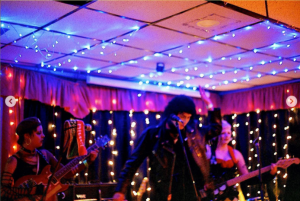 Louis is a 27-year-old Welsh postman who, after gigging in his spare time, came to realise that there was little-to-no opportunities for up and coming artists and musicians to promote their work within the local Cardiff community. Thus, Bang Tidy Events was born. His ethos is to transform Cardiff's local music scene. He wanted to combine all the things he loves within the current climate of the flourishing music scene in Cardiff and simply, he wanted to provide a space for this to grow. He also recognised that his events would be an amazing opportunity to raise awareness of Welsh Refugee Council a cause which is extremely important to him.
"I chose Welsh Refugee Council because I feel like we, as a country, do not do enough to help people fleeing from war zones. I found their team helpful and thought they helped a bunch by sharing social media posts and generally being nice."
Louis Jugessur
On Friday 25 March Louis organised a live music event at Cathays Cons Club, Cardiff. Over 100 people came together listening to amazing bands such as Kiddus, Yasmin & the Euphoria, Wet Paint LTD, and Nookee. These successful bands from the local scene produce their own original music.
With the help of the local community and businesses, friends, family and of course, extremely talented musicians, Louis raised an incredible £730!
Ryan's football match – Alternative Wales XI vs Merthyr Town FC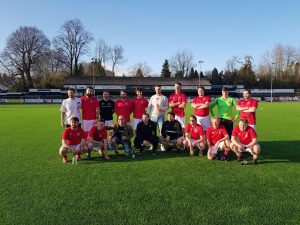 Ryan is the founder and editor of Alternative Wales. Alternative Wales is the voice of the counterculture community that has grown around Welsh football. It started as a magazine but have already branched out into a podcast, events, and charity football matches. Wales has a football culture like no other. It's inclusive, it's bilingual, it's special. Alternative Wales releases four fanzines a year along with a weekly podcast.
"With the situation in Ukraine being at the front of everyone's mind, I wanted to choose a charity that was doing good work here in Wales with those who are arriving from Ukraine and also other conflicts that aren't getting the same coverage as the situation in Ukraine. WRC were in touch regularly with plenty of information and help."
Ryan March
The match was played at Penydarren Park, Merthyr Tydfil, on Sunday 27 March 2022 and raised £350!
Sian's Poetry Marathon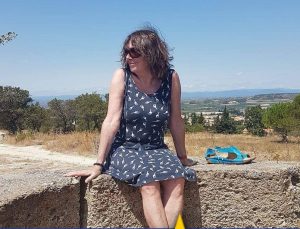 "Two years ago, on the 24 March 2020, the day after the 1st lockdown began, I started posting daily poetry reading on several local community Facebook sites. I hoped to raise people's spirits and to give them something else to focus on amidst the uncertainty and worry of the pandemic. Two years on and I am still posting these readings as my contribution to a communal sense of well-being. Life remains challenging and over the past month the Ukrainian war has brought into sharp focus the plight of refugees everywhere and the horrors that conflict brings to ordinary people. For this reason, I wanted to raise funds for an organisation that supports refugees throughout the world."
Sian has raised £250 so far through her poetry readings!
Thank you so much for choosing to fundraise for us!
Because of your help, asylum seekers and refugees will feel welcomed in Wales, better integrated and have the support to take steps to recover from trauma.
Join Our Community
Learn about how your support transforms the lives of refugees and asylum seekers, and how you can donate and support our work in other ways such as campaigns and events.