Fundraise for Welsh Refugee Council
Thinking of raising funds to help asylum seekers and refugees in Wales?
More and more people requesting our support every day. With the help of people like you, we can make real changes and keep helping those in need of our support.
Email us at: Fundraising@wrc.wales to begin your fundraising journey.
2. Get hands-on and have fun!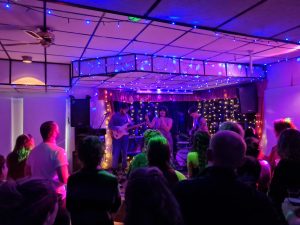 Whatever you chose to do, we're here to support you.
We can provide you with useful information from how to organise your campaign to how to get people to sponsor you. We really appreciate what you are doing and we will be there to assist you whenever you need us.
3. Help asylum seekers and refugees in Wales
Every raised penny will help to make a difference!
The money you raised will help to improve the lives of people who have been forced to flee and those whose lives have been torn apart by war and trauma. Help them build new futures in Wales.
Every fundraising story is a success story
Rachel's 3 month hike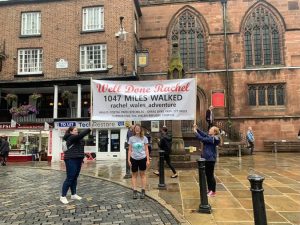 Rachel has just finished her epic 3-month hike around the Welsh coastline, walking over 1050 miles. Along her way she was sometimes joined by friends, family and even WRC staff.
"This wonderful organisation supports people who have travelled from unstable homes, by much more uncertain journeys and set up new homes in Wales – a Nation of Sanctuary."
Rachel raised over £6,800!
Mari, Emyr and Elin hike equivalent of Mt. Everest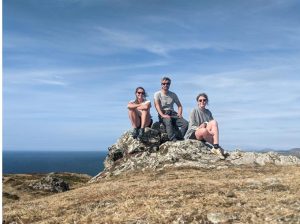 Mari, Emyr and Elin walked the equivalent elevation of Mt Everest by hiking up Mynydd Enlli on Bardsey Island (168 meters) eighty times in the month of August 2022.
"The three of us feel strongly that Wales should be a nation that welcomes refugees and supports them in every way possible and we admire the work you do to make that possible."
Their goal was to raise £500 but through their commitment and the generosity of their supporters, they raised over £1500!
Ryan's football match – Alternative Wales XI vs Merthyr Town FC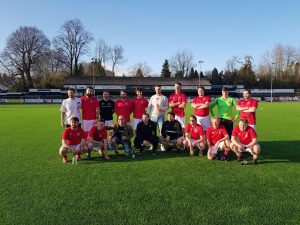 Ryan is the founder and editor of Alternative Wales. Alternative Wales is the voice of the counterculture community that has grown around Welsh football. It started as a magazine but have already branched out into a podcast, events, and charity football matches. Wales has a football culture like no other. It's inclusive, it's bilingual, it's special. Alternative Wales releases four fanzines a year along with a weekly podcast.
"With the situation in Ukraine being at the front of everyone's mind, I wanted to choose a charity that was doing good work here in Wales with those who are arriving from Ukraine and also other conflicts that aren't getting the same coverage as the situation in Ukraine. WRC were in touch regularly with plenty of information and help."

Ryan March
The match was played at Penydarren Park, Merthyr Tydfil, on Sunday 27 March 2022 and raised £350!
Sian's Poetry Marathon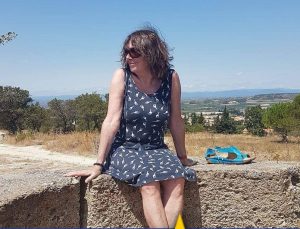 "Two years ago, on the 24 March 2020, the day after the 1st lockdown began, I started posting daily poetry reading on several local community Facebook sites. I hoped to raise people's spirits and to give them something else to focus on amidst the uncertainty and worry of the pandemic. Two years on and I am still posting these readings as my contribution to a communal sense of well-being. Life remains challenging and over the past month the Ukrainian war has brought into sharp focus the plight of refugees everywhere and the horrors that conflict brings to ordinary people. For this reason, I wanted to raise funds for an organisation that supports refugees throughout the world."
Sian has raised £250 so far through her poetry readings!
Thank you so much for choosing to fundraise for us!
Because of your help, asylum seekers and refugees will feel welcomed in Wales, better integrated and have the support to take steps to recover from trauma.
Join Our Community
Learn about how your support transforms the lives of refugees and asylum seekers, and how you can donate and support our work in other ways such as campaigns and events.
Sign up to receive email updates