Support for Ukrainian Refugees
The Welsh Refugee Council is funded by Welsh Government to deliver specialist Ukraine support services.
We work closely with Welsh local authorities and stakeholders to support Ukrainian refugees.
How we can help:
Help applying for a Bank Account.

Help applying for Universal Credit, Child Benefits and Pension Credit.

ESOL classes.

Employment and Education advice.

Lost Biometric Residence Permits.

Chasing delayed

Biometric Residence Permits

cards.

Making appointments to discuss your housing options.

Help looking for a private rented accommodation.

Liaise with landlords and housing options and help with all the paperwork.

Referral to tenancy support worker.

Referral to free legal and immigration advice and guidance

Registering children in local schools.

Registering with a GP.
We also work closely with other charities across Wales: 


Services for Ukrainian sanctuary seekers
Wales-wide services
Free online services
Local Authority services
Contact your local council to find out what services they can provide to you as a Ukrainian sanctuary seeker


Our specialist Ukraine team are: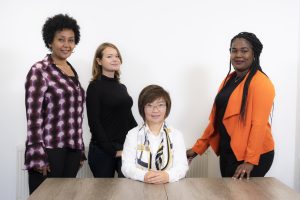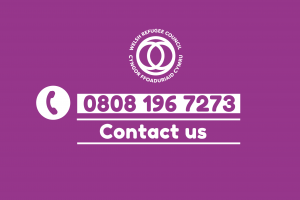 How to book an Appointment:
We provide face-to-face appointments and drop-in services in the office Mondays, Tuesdays and Thursdays, from 10:00 – 13:00 and 14:00 – 15:00. On Fridays we are open 10:00 – 13:00, closed in the afternoons. We are closed on Wednesdays.
Call us on our freephone number 0808 196 7273 to book an appointment.
What our clients have said:
"I want to note that upon arriving in Wales, we are constantly helped by the Welsh, they impress me with their kindness and generosity. One of such people is Susan, a teacher, volunteer from Chepstow, who helps us, Ukrainians, to start learning English in order to integrate into society as soon as possible. I am infinitely grateful to Susan for her perseverance and friendliness, since she, having evaluated the knowledge I have already acquired at the Ukrainian school, works with me individually. I appreciate her help and the time she spends with me improving my English language skills."
View this page in other languages