Our Offices are closed for drop ins
To manage our footfall to our offices, and protect each other from the coronavirus, we are not offering a drop-in service at this time.
You can get help from us by calling our freephone number 0808 196 7273 or email info@wrc.wales.  Hundreds of people have called our expert Triage and Casework Team over the last year.
We are offering a limited number of face to face appointments for asylum seekers and refugees. These will be offered at the discretion of a caseworker and cannot be requested.
How did we do?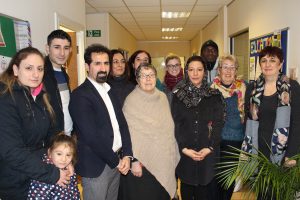 Your views on our services are really important to us. You can help us review our work by leaving us feedback on your experience.
To leave feedback or comments, please complete our Complaints Form.
You can read our Complaints Policy.