20 March 2020
Urgent update from Welsh Refugee Council
(please scroll down for other languages)
As you are aware, the ongoing coronavirus crisis means that many of us are having to change the way we work. We are committed to prioritising the safety, health and well-being of our service users, volunteers and staff during this challenging time. We are focusing on providing our essential services to refugee and asylum seekers and have already scaled back our non-urgent functions.
From Tuesday 24th March we will move to a telephone only system. The phone line will be available from 10am – 2pm.
If you, or someone you are supporting, needs to speak to one of our team about the following issues they should call on:
Cardiff – 02920 489 800
Newport – 01633 266 420
Swansea – 07918 403 666
Wrexham – 07977 234 198
The call will be triaged by one of our team and if we are able to help they will be called back by one of our experienced caseworkers. If an interpreter is required we will do our best to have an interpreter available on the phone.
Our Play Group and Face to face ESOL services have also been postponed. However, we are delivering ESOL classes online and have resources available here
You can keep up to date with the latest information on the Public Health Wales website  
Thank you for your understanding during this challenging time and we look forward to being able to reopen our services as soon as it is safe to do so.
Best wishes and keep safe,
WRC
Urdu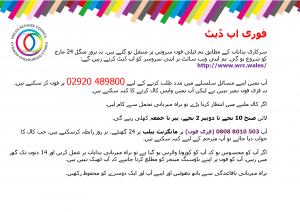 Arabic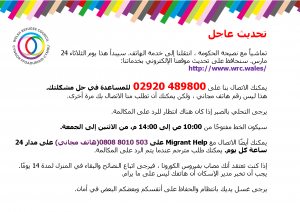 Amharic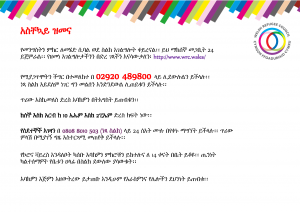 Tigrinya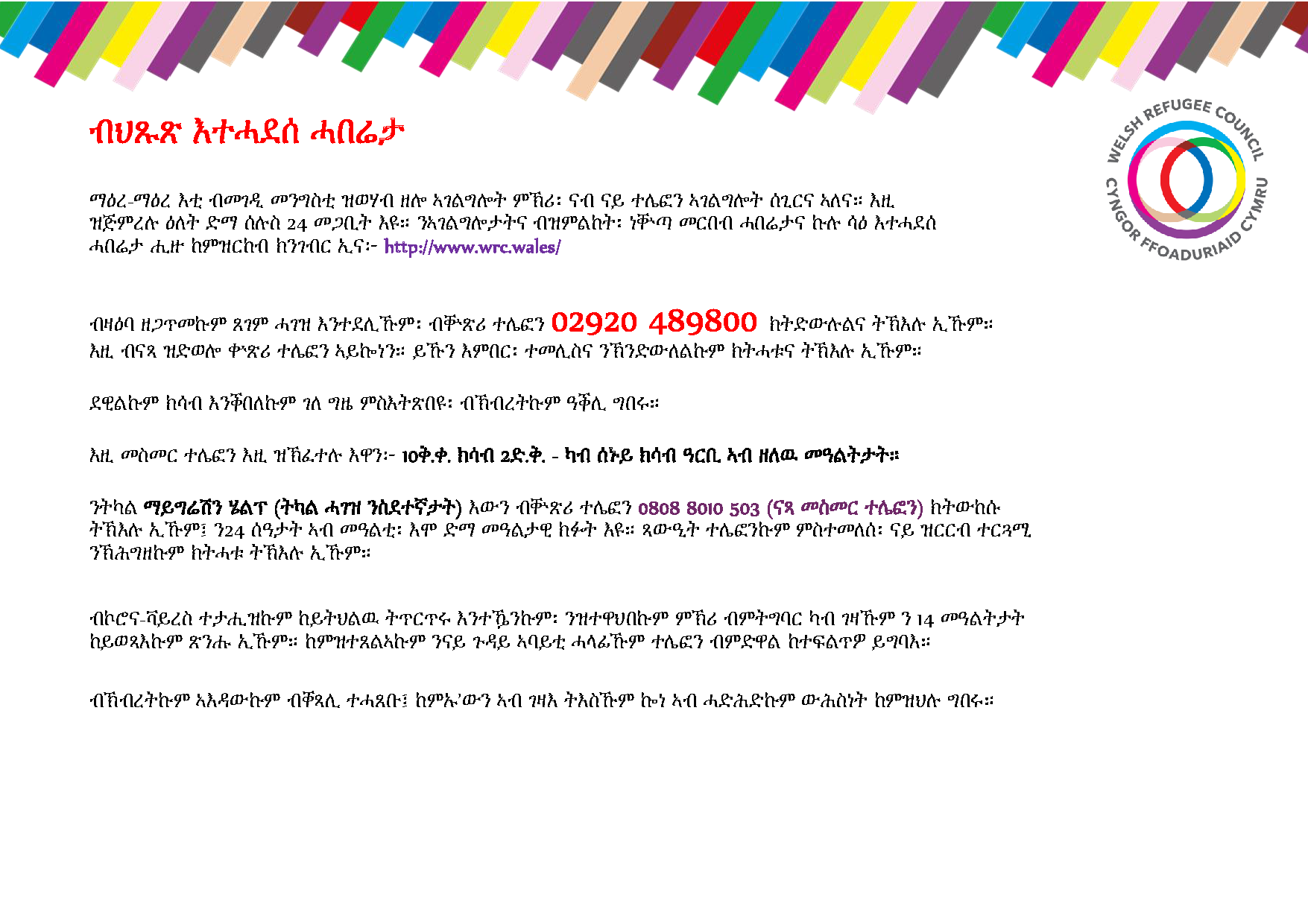 Pashtu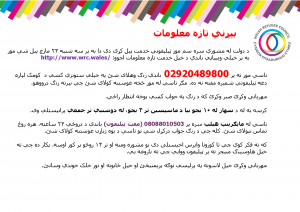 Oromo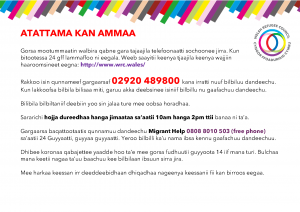 Sorani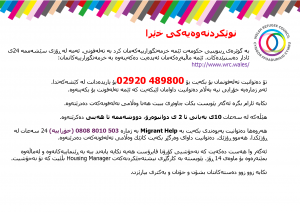 French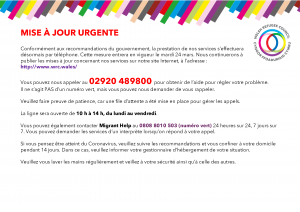 Farsi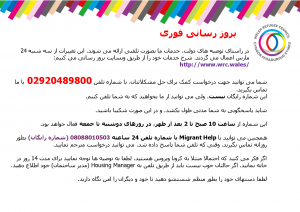 Mandarin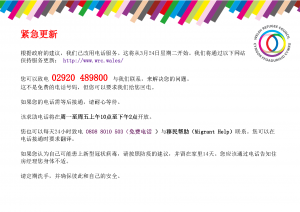 Bengali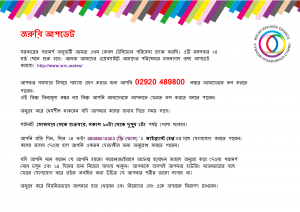 post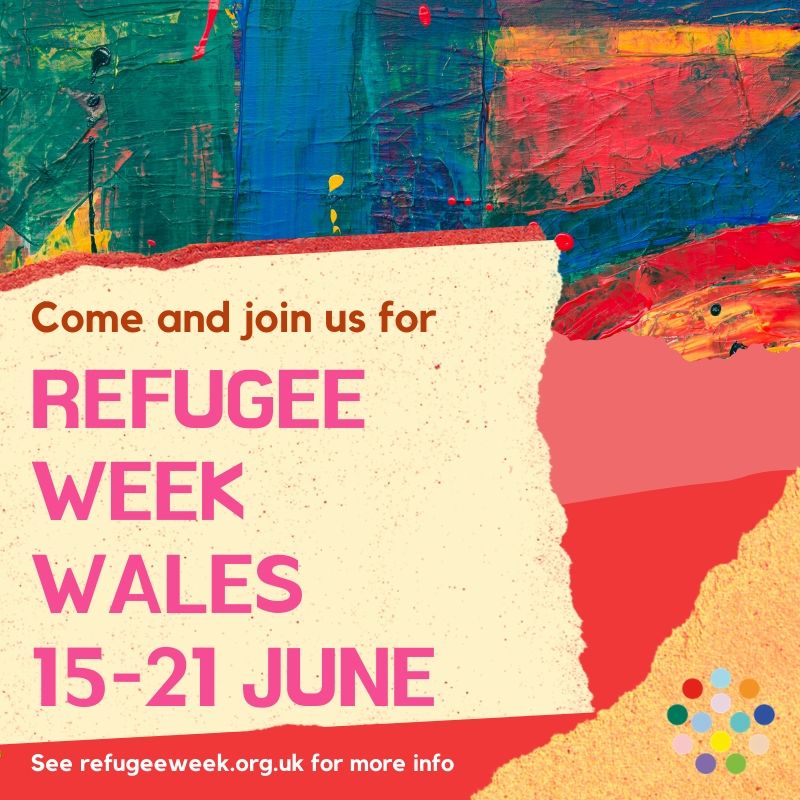 1st June 2020 |
Refugee Week Wales
Refugee Week Wales back! From June 15th – 21st, the world will be celebrating Refugee Week a  worldwide week to one-month long of art, cultural and educational festival that celebrates and highlights the contributions, talents, and skills of asylum seekers and refugees. Despite the nationwide lockdown, Wythnos Ffoaduriaid Cymru 2020, Refugee Week Wales 2020 will …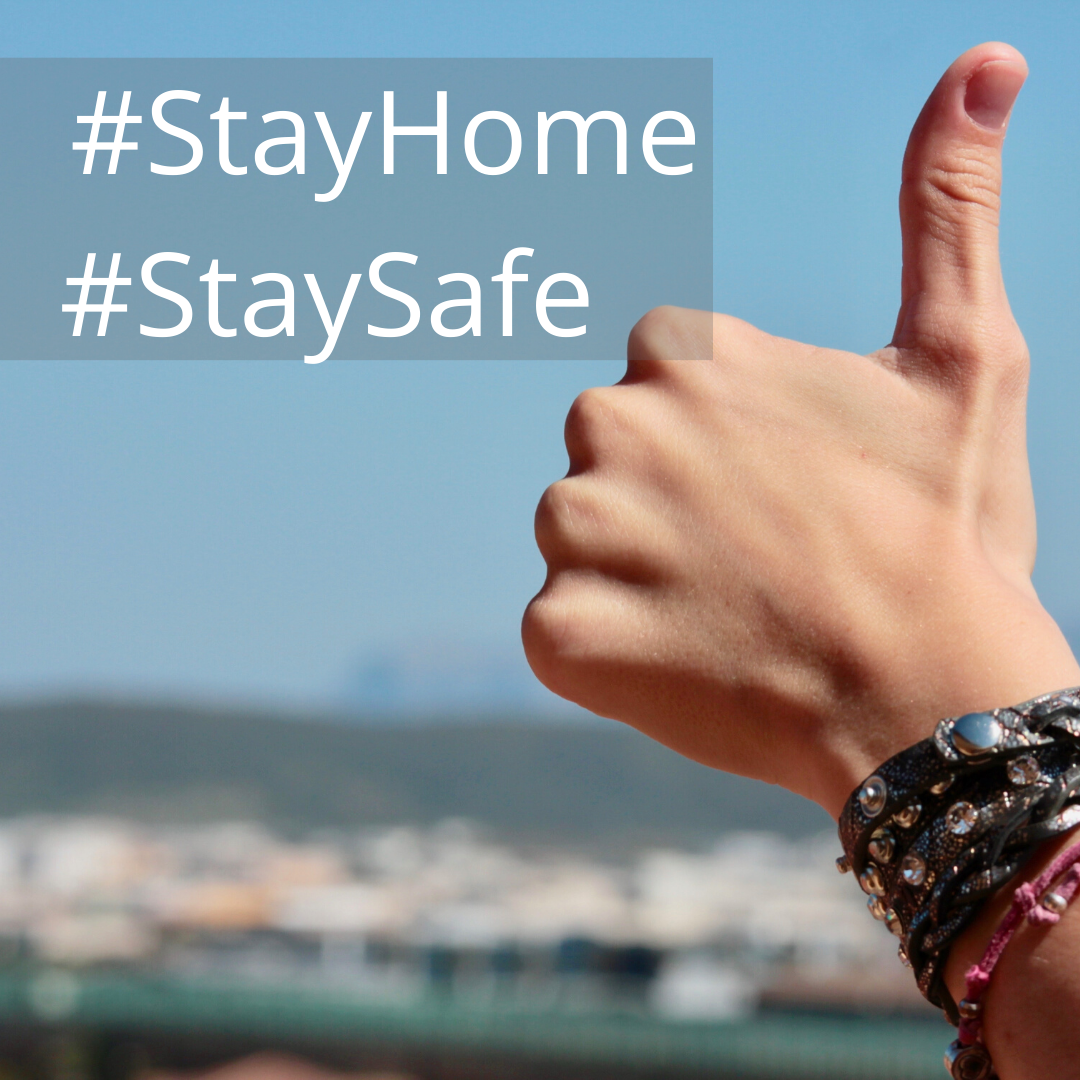 29th April 2020 |
Stay Home and Get the Help You Need
Stay Home and get the help you need! Protect your children online: London School of Economics For parents and children: UNICEF Bulletin from Newport City Council Ramadan Mubarak to all those observing Ramadan over the coming month. Please download BAME/Faith communities bulletin below from Newport City Council where you can access information on food preparation, …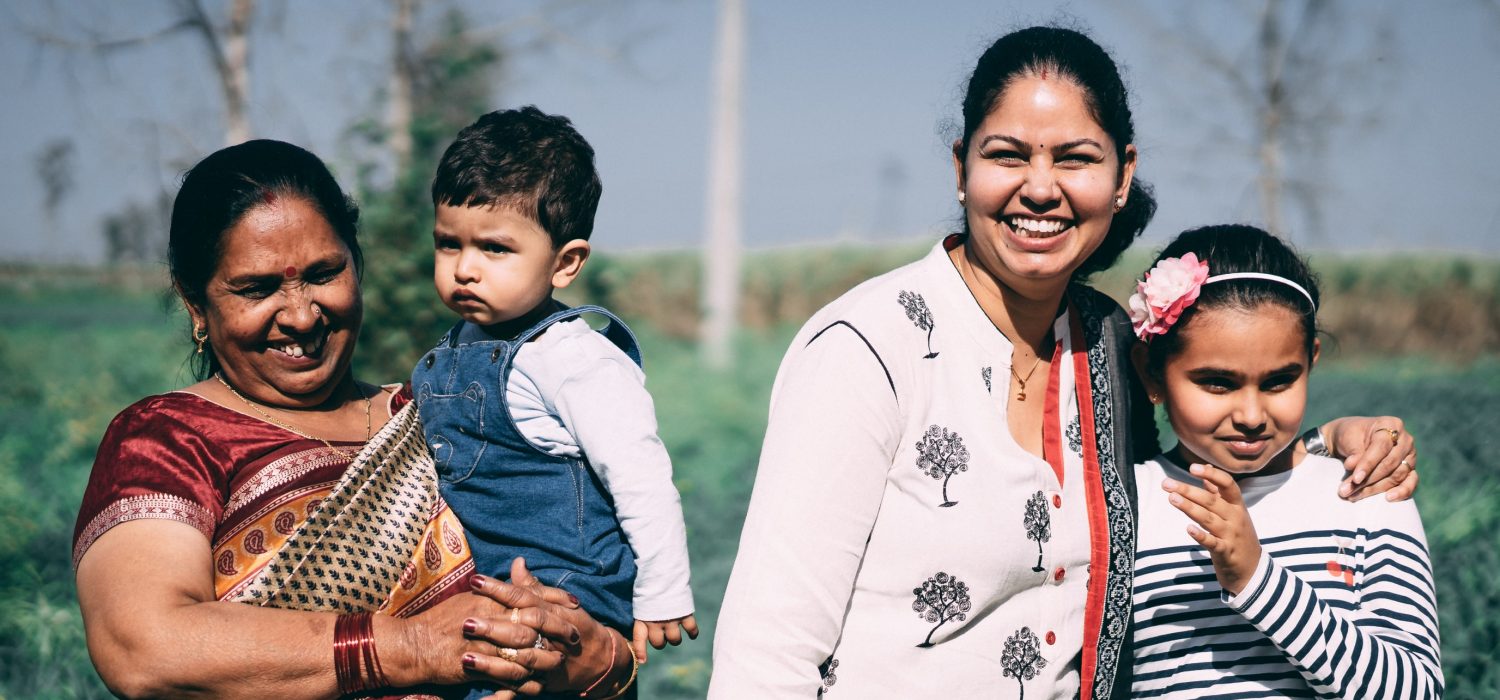 Donate today!
We empower asylum seekers and refugees to build new futures in Wales
Help
Cardiff
Welsh Refugee Council, 120-122 Broadway,
Cardiff, CF24 1NJ

Please call 02920 489 800 for our drop-in times or to make an
appointment

Opening Times:
Mon: 9:30 – 12:30, 14:00 – 15:30
Tues: 9:30 – 12:30, 14:00 – 15:30
Weds: 9:30 – 12:30
Thurs: 9:30 – 12:30, 14:00 – 15:30
Fri: 9:30 – 12:30
Newport
Welsh Refugee Council, 66 Lower Dock Street,
Newport, NP20 1EF

01633 266 420

Opening times:
Mon:9:30 – 12:00, 14:00 – 15:30
Tues:9:30 – 12:00, 14:00 – 15:30
Weds:9:30 – 12:00
Thurs:9:30 – 12:00, 14:00 – 1

Swansea
Swansea YMCA, 1 The Kingsway, Swansea, SA1 5JQ

01792 630 180

Opening times:
Mon: 9:30 – 12:30, 14:00 – 15:30
Tues: 9:30 – 12:30, 14:00 – 15:30
Weds:9:30 – 12:30
Thurs: 9:30 – 12:30, 14:00 – 15:30
Fri: 9:30 – 12:30

Wrexham Office
Bawso, 33 Grosvenor Road, Wrexham, LL11 1BT

01978 355 818

Monday - Friday:
9:30 am – 4:30 pm