News

31st March 2021 |
New plans to change the Asylum System in the UK
The Home Office has released its New Plan for Immigration that proposes to overhaul the asylum system in the UK.  We will be submitting a complete response to the plan, which is out for public consultation for the next 6 weeks from 24 March 2021. Download and read our Press Release – Home Office Plans …

29th March 2021 |
Annual General Meeting 2021
Join us for our AGM What a year it's been!  We have thrived, flexed, and grown, and continued to build on our amazing work! Of course, none of this would have been possible without you and our clients, who remain at the heart of our work. This year, we boldly launched a freephone service and …
20 March 2020
Urgent update from Welsh Refugee Council
(please scroll down for other languages)
As you are aware, the ongoing coronavirus crisis means that many of us are having to change the way we work. We are committed to prioritising the safety, health and well-being of our service users, volunteers and staff during this challenging time. We are focusing on providing our essential services to refugee and asylum seekers and have already scaled back our non-urgent functions.
On Tuesday 24th March, 2020, we moved to a telephone only system. The phone line is available from 10am – 2pm.
If you, or someone you are supporting, needs to speak to one of our team about the following issues they should call on:
0808  1967273
The call will be triaged by one of our team and if we are able to help they will be called back by one of our experienced caseworkers. If an interpreter is required we will do our best to have an interpreter available on the phone.
Our Play Group and Face to face ESOL services have also been postponed. However, we are delivering ESOL classes online and have resources available here
You can keep up to date with the latest information on the Public Health Wales website  
Thank you for your understanding during this challenging time and we look forward to being able to reopen our services as soon as it is safe to do so.
Best wishes and keep safe,
Welsh Refugee Council
Urdu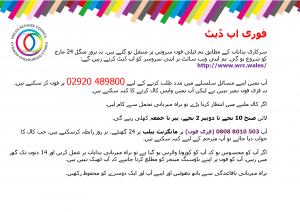 Arabic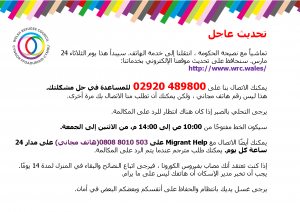 Amharic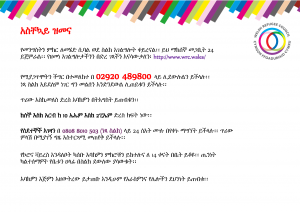 Tigrinya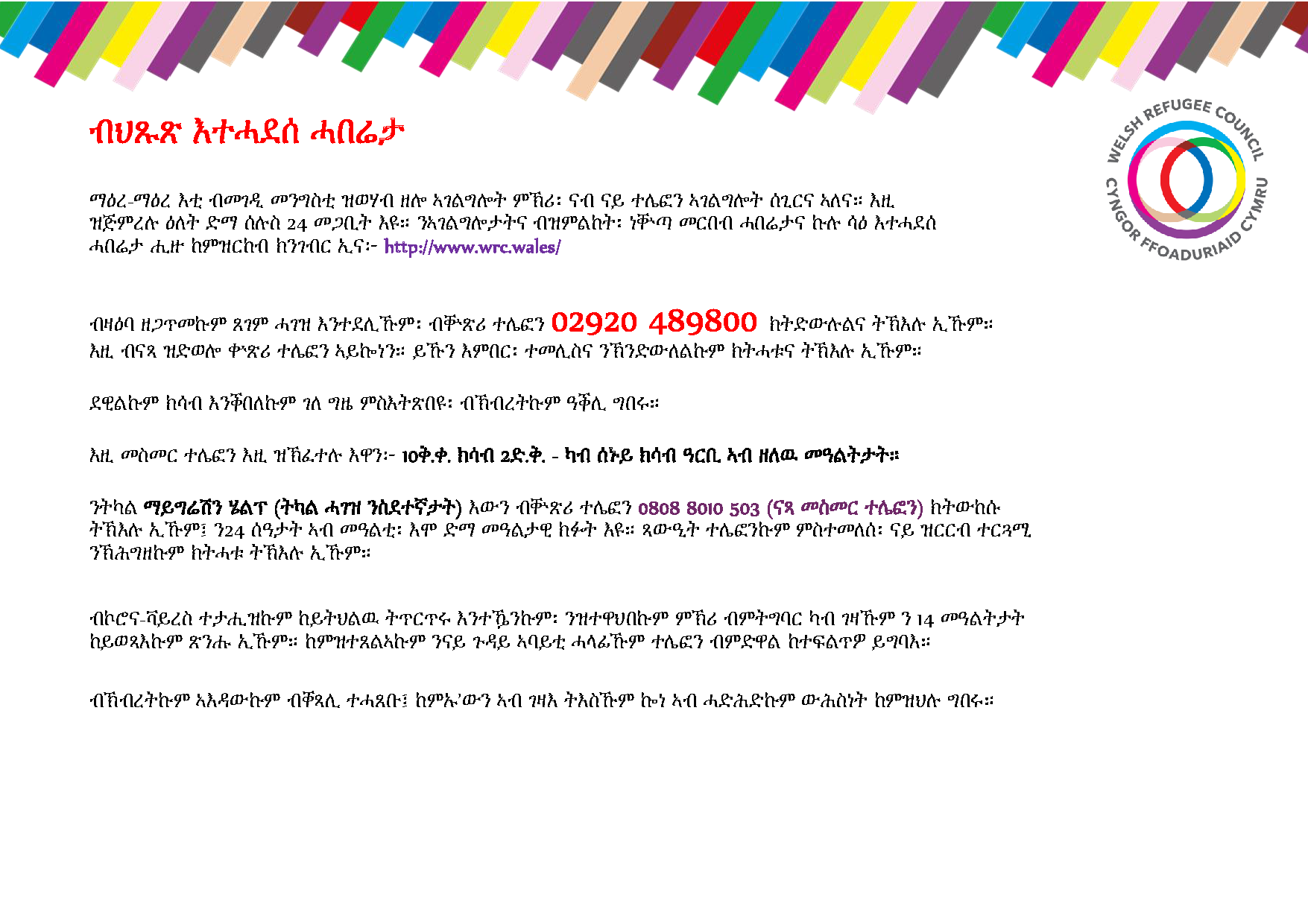 Pashtu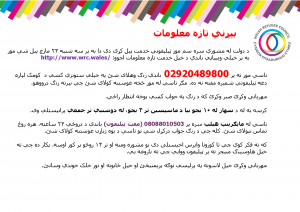 Oromo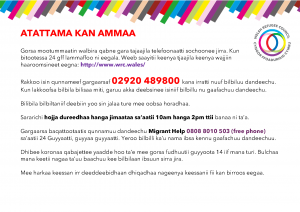 Sorani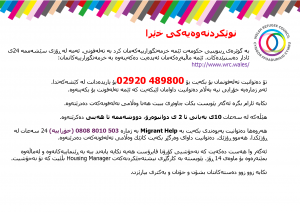 French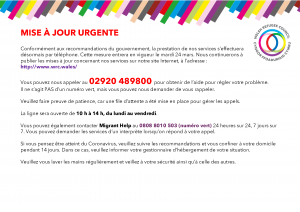 Farsi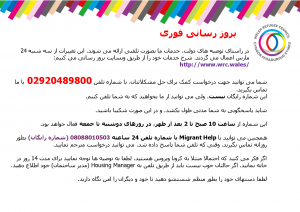 Mandarin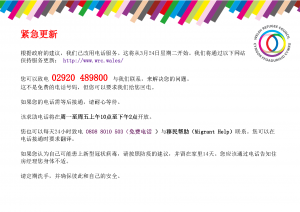 Bengali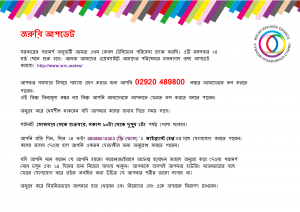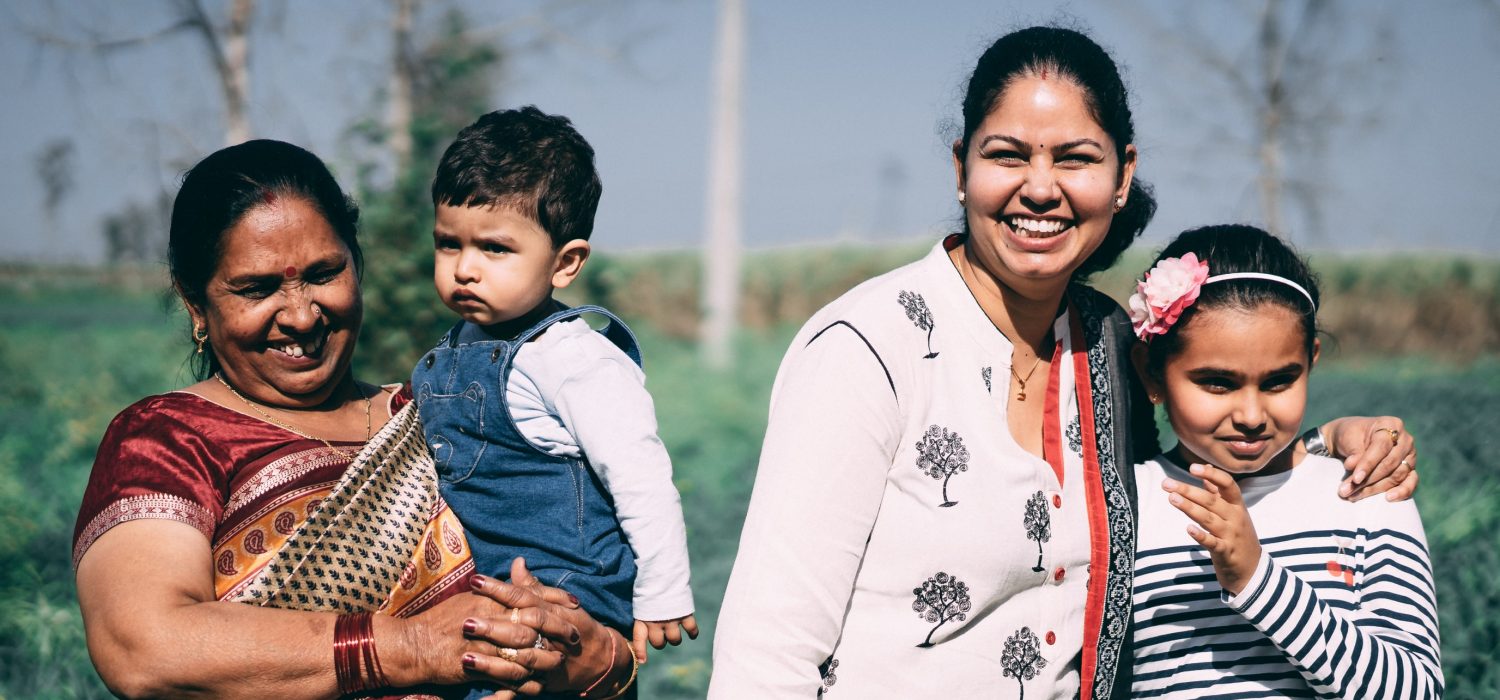 Donate today!
We empower asylum seekers and refugees to build new futures in Wales