Book an appointment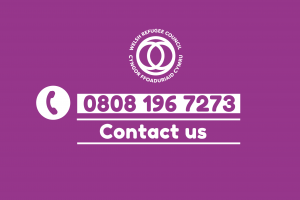 We provide face-to-face appointments and drop-in services in the office Mondays, Tuesdays and Thursdays, from 10:00 – 13:00 and 14:00 – 15:00. On Fridays we are open 10:00 – 13:00, closed in the afternoons. We are closed on Wednesdays.
Call us on our freephone number 0808 196 7273 to book an appointment.
Your call will be triaged by one of our team and if you need specialist help, one of our experienced caseworkers will call you back.  Should you need an interpreter we will do our best to have an interpreter available on the phone.
Support for Ukrainian Refugees
We have been funded by Welsh Government to deliver specialist Ukraine support services. We work closely with Welsh local authorities and community stakeholders to support Ukrainian refugees.
How we can help:
Applying for a Bank Account

Applying for Universal Credit, Child Benefits and Pension Credit

ESOL classes

Employment and Education advice

Lost Biometric Residence Permits

Making appointments to Discuss your Housing Options

Help you to look for a private rented accommodation

Liaise with landlords and Housing Options and do all the paperwork

Make a referral to tenancy support worker

Register children in local schools

Registering with a GP
Our specialist Ukraine team are:
How to book an Appointment
If you are a Ukrainian refugee and you would like to book an appointment you can call 0808 196 7273 for help between the hours of 10:00 – 15:00 . Helpful information is also available at: www.sanctuary.gov.wales