Our Trustees
More about our Board
Our Board of Trustees bring a range of skills, knowledge, and expertise. Together we share a drive for supporting and empowering asylum seekers and refugees to have a better chance in life, and to create an environment where they can flourish.
Our Trustees help us to deliver against our core aims and values, demonstrating high standards of governance and leadership.
Our Trustees have committed to increasing the diversity of our Board to 50% with migration heritage by 2025.
Chair
Harry Iles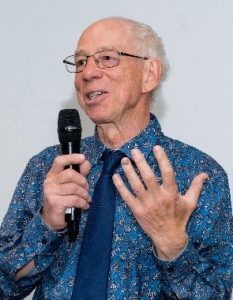 I am deeply committed to upholding the Human Rights, shared humanity and great potential of all who flee persecution and war. I have been a trustee since 2017 and Chair since 2019, bringing experience of good governance from 12 years as Head of the Charity Commission in Wales.  Previously, I have worked in community development in Gwent, taught children with disabilities in London and been involved with a charity sending tools to Africa.  For many years I was a sculptor, working in wood and bronze, exhibiting widely across Wales and the UK.
I share the vision of Wales as a Nation of Sanctuary and feel privileged to be part of the Welsh Refugee Council, which brings together such a lively and diverse team of staff, volunteers and trustees.
Vice Chair
Catherine McKeag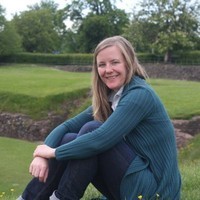 I began as a Trustee in 2017 because I wanted to be part of the support network for refugees and asylum seekers in Wales. I was compelled to do something after seeing daily stories of forced migration of people across the world. While working for charities developing their communication and community engagement projects I wanted to share and build on my skills and experiences.
I have such admiration for the compassion and hard work of our staff and volunteers- without which none of our work would be possible. Hearing the incredible stories from our clients and working with an extraordinary team has been inspirational.
Treasurer
Naveeda Morgan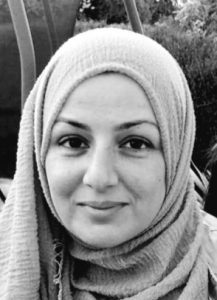 I was delighted to join the Board in 2016, and bring my knowledge of finance and management to the benefit of refugees and asylum seekers in Wales.
I am a Chartered Accountant with a degree in Accounting and Management from Cardiff University. I began my career working as an external auditor at PricewaterhouseCoopers and spent the last eight years working in Finance in the Housing sector.
I am very passionate about human rights, equality and social justice and feel privileged to be part of an organisation that is driven by and delivers on the same.
Jennifer Morgan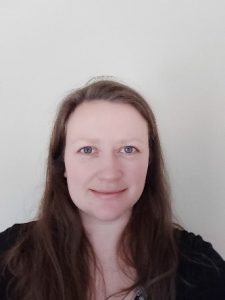 I have been a trustee since May 2019. I am a qualified immigration and asylum lawyer and practiced locally for many years. I am a law lecturer at Cardiff University where my academic interest lies in immigration and asylum law, refugee policy and access to justice.  
Being a trustee gives me the opportunity to stay connected with local refugee communities, work at a strategic level towards creating further positive change and help to build a bright future for refugees in Wales.  
I think the strengths of WRC lie in the broad range of services we offer, and in our brilliantly dedicated staff and volunteers.
Marc Tilley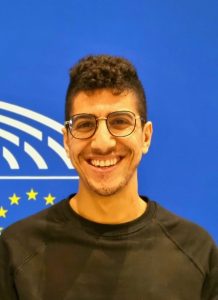 I was born in Algeria, travelled irregularly to France and grew up Stateless in the care system, before being adopted by British parents. This lived experience instilled an early awareness of the structural obstacles to human mobility, particularly facing those from the Global South. I studied Human Rights Law and Humanitarian Action at university, specialising in European migration and asylum policy.
I worked for several years in Mediterranean Search & Rescue operations, which exposed me to the cruel realities of border forces and the derogation of fundamental rights. I am proud of Wales' Nation of Sanctuary status and thrilled to join the very capable team at Welsh Refugee Council.
Owen Burgess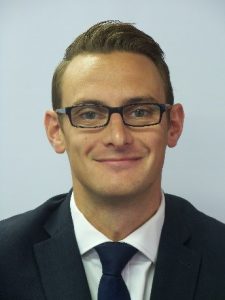 Without doubt, the passion, dedication, and commitment from all the staff to make a meaningful positive difference to people's lives is the foundation of the WRC.
Passion for equality and inclusion which the WRC promotes through its work and the opportunity to make a difference to people's lives is ultimately what I enjoy about being a trustee.
I have over 10 years' experience in commercial operations and business development with expertise in the Sport Sector. Much of my professional expertise is in business development, strategic leadership, and management, from delivering effective marketing and communications to generating sponsorship.
Shaun Bera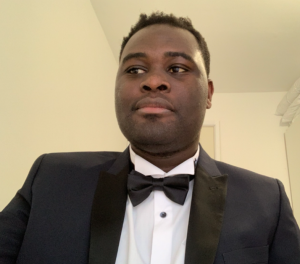 I am quite humbled and honoured to work with a dedicated team of staff working towards uplifting the lives of asylum seekers and refugees in Wales.
I am an Analyst for Public Health Wales. I have an Bsc Human Resource Management from Midlands State University and an Msc from the London School of Hygiene and Tropical Medicine. I have worked for ViiV Healthcare and Youth RISE focusing on HIV in the most vulnerable communities in the world. I have been involved in activism for the health of refugees and asylum seekers through organisations such as the International AIDS Society as a Youth Ambassador and Women Deliver as a fellow.
Gaynor Jones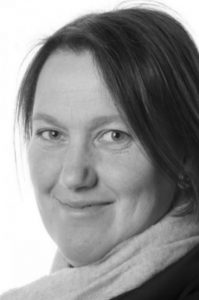 I hold 17 years' experience of work in the third sector, largely working with communities, public and private partners, local and national government holding non-executive director posts of local and national bodies; active roles include Director of Aquatera Ltd, Chief Executive of Voluntary Action Orkney, and Director of Piers Arts Centre.
For the past 20 years I have been an active campaigner for Human Rights and have worked for and run organisations dealing with violence against women; contributed to the annual UK FiLiA feminist national conferences; delivered community development projects in remote Indonesian and African communities and with refugees in the Middle East in relation to social enterprise development, specifically working with women as key contributors within these community projects.
Hawar Ameen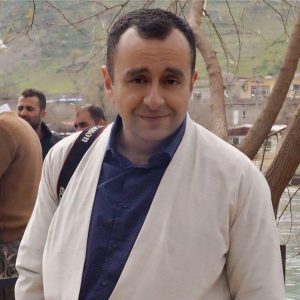 I arrived in the UK with my family at the age of 10 from Kurdistan (Iraq) and had to settle into school and a completely new culture very quickly.
 I got my first opportunity working for the Welsh Refugee Council as an administrator in 2006 and I have been in the NGO sector since. Working for the WRC I saw first hand the struggles of asylum seekers and refugees, what they go through in search of sanctuary and the difficulties they face trying to settle in the UK. Without the work of organisations like the WRC those struggles would be unimaginably worse.
I have worked in human rights policy and research since 2006, specifically in the areas of race, equality, and gender. I hold a master's degree in political economy from Cardiff University and a PhD in Middle Eastern politics from Exeter university. Hawar is currently a Senior Research  Officer at Welsh Government.
Dr Mike Chick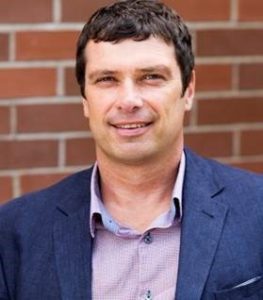 Working with the WRC since 2014 supporting and delivering English Language classes, I have witnessed the crucial role its services make to people seeking sanctuary in Wales. As a key organisation in the asylum and refugee sector – the dedication of the staff and volunteers provide critical support around immigration law, housing, health, education, and employment.
I'm experienced in income generation for migration projects and have published a number of articles and book chapters on language education. Organising programmes of language education between the University of South Wales and the WRC, brought us pride to win the Learning and Work Institute's Best National Community project award.
Bethan Richards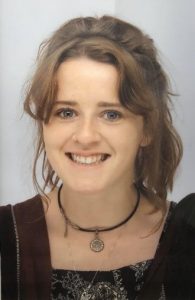 I was drawn to the organisation for its work in placing beneficiaries at the heart of decisions.  The organisation has built an environment of inclusivity that represents and welcomes a myriad of backgrounds.
Having studied International Disaster Management and Humanitarian Response at University, I am particularly interested in governance and engagement practices.
I have critically engaged with violations of human rights on a macro and micro scale and I love the opportunity to keep progressing the important and diverse asylum seeker and refugee voices so that they do not go unheard.
I am currently an intern with the Migrant Offshore Aid Station (MOAS) in Malta.  I work within the communications and fundraising department, assisting with ongoing aid projects supporting asylum seekers and refugees worldwide.
Hoyam Osman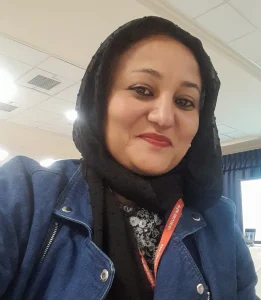 I am delighted to join the Board of Trustees as I am very passionate to help and support sanctuary seekers and refugees.  I know first-hand how difficult it is to flee, and feel welcome in Wales.
I have a postgraduate diploma in International Relations from the University of Khartoum and diplomas from Cardiff University.  I am currently volunteering in several organisations and have good local networks.  I have been working on finding creative solutions and focused interventions for migrants and minorities.