Blog post: Manston Migrant Centre
Let's start this conversation with a fact, a fact which is often buried below political rhetoric and dangerous narratives when we discuss migration in the UK, when we are discussing this topic, we are discussing human lives. Lives which have often been uprooted due to unprecedented circumstances. When we hear about the terrible conditions people face at Manston migrant centre, most people are completely appalled. People have come to the UK to seek safety and protection and are instead met with hostile conditions and overcrowding which has led to diphtheria outbreaks – putting lives at risk. People should stay at these facilities for no longer than 24hrs, but the process has been marred by uncertainty and some families have been sleeping in tents there for weeks.
The way this government is currently treating people is completely lacking in compassion. Human lives should be protected and most people in the UK will agree that no one should have to face such hostile treatment.
The UK is facing a turbulent political landscape currently, with the government now appointing its third PM this year alone. We have faced ongoing debates around immigration and how the UK plans to respond to people seeking sanctuary, and this government's current immigration policies are fuelling xenophobia and failing to offer safe and legal routes for people seeking safety. People are falling through the cracks when it comes to protection. An estimated 70% of small boat migrants would have their asylum claims recognized if the government didn't refuse to consider them under the current jurisdiction of the Nationality and Borders Bill.
The recent petrol bomb attack on the Manston Migrant centre sits within a larger environment of hostility, underpinned by criminalising narratives and policies, and a lack of factual information around who asylum seekers and migrants are and why they have the right to seek safety in the UK.
All of this is avoidable. This government has the capacity to develop and utilise safe routes, including the Global Resettlement Programme, and invest in a fair & efficient asylum processing system. It's urgent that they change course because people will continue to seek asylum, and we must make sure they do not have to risk their lives in their search for safety.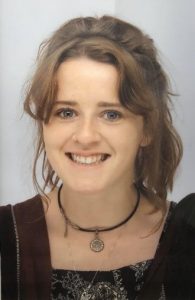 by Bethan Richards, Welsh Refugee Council Trustee.