Meet the Team!
Martin Smidman - Volunteer and Partnerships Manager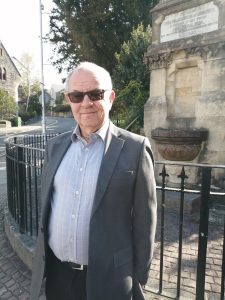 How long have you been in your role?
Since January 2019.
How many volunteers do you support?
I inherited around 40 volunteers, based in the four dispersal areas for refugees in Wales – Cardiff, Newport, Swansea and Wrexham.
What roles do volunteers take at WRC?
The volunteers fulfilled a wide variety of roles.  We have volunteers who assist caseworkers on the Asylum Rights Programme and the Move On Project; who teach English in the ESOL classes; who help at the playgroup at the Trinity Church in Cardiff; who visit refugees in their own homes in RCT,  to help them with their English as part of the Syrian Resettlement Programme and who help our Communications, Marketing and Policy teams with specialist advice and help with issues such as Welsh translating, social media, publicity events and dealings with Welsh government and other partner organisations.
What do you feel most proud of in your role?
At the beginning of this year, we were fortunate to be awarded the renewal of the Quality Mark for Volunteering.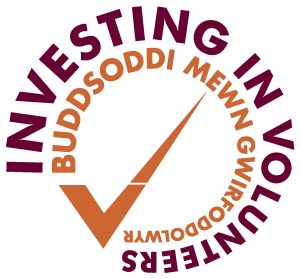 One thing that particularly struck the assessor was the passion that so many of the volunteers brought to their work especially, although not exclusively, those from an asylum-seeking background themselves, who had benefited from the service and who wanted to use their time well and give something back.  They said:
"Many of the volunteers, interviewed, came from a variety of backgrounds and cultures having been originally supported by WRC, as a service user, seeking asylum and refugee status – "I had a lot of time to spare and wanted to help others like me so I asked about volunteering. I know this country is helping me, I feel good about volunteering – it gives me pleasure to help others and it helps me with my language skills and confidence" explained a new volunteer."
We are also delighted that one of our volunteers who offer short Welsh lessons after the ESOL classes, Joseff Gnabo, has won the Learning and Work Institute award for the Starting Out Welsh Beginner over a strong field. Well done Joseph!
What has been the impact of coronavirus on volunteering?
Obviously, the lockdown has presented new challenges.  Many of the volunteering roles can not be carried out while the offices are shut, and we will have to see how things can be organised safely when they reopen.  I know, from ongoing contact with volunteers, how keen they are to return.  One area that has expanded over the last couple of months is the ESOL teaching, delivered online via Zoom and Whatsapp.  These are offered from 3 different bases, Cardiff, Newport and Swansea.  We have not had any ESOL provision from the WRC in Swansea before, so we are especially excited by this development.
How does your role make you feel?
Personally, I feel very privileged to be supporting so many dedicated and committed volunteers who perform such a vital role for people who need it,  and I hope to be able to continue to do so in whatever way is possible in the future.