Nikesh Rai, Housing and Landlord Caseworker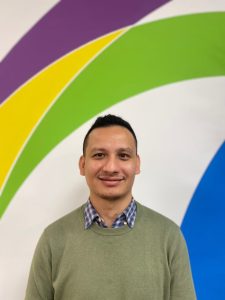 I work in partnership to develop the links with private and social landlords and local authorities to help our clients find stable and affordable accommodation. I also organise housing forums and workshops on a monthly basis to increase awareness and provide the right information to break down barriers and dispel myths.
Working at Welsh Refugee Council is a life changing experience. It gives me the opportunity to understand the real issues refugees and asylum seekers face. Life has forced them to become refugees, and yet they still somehow find the resilience, courage and determination to rebuild their lives. The best part of working at the organisation is that we help them to do this.