Celebrate Wales this Summer
We love Wales and we love celebrating it's diverse communities that have made Wales the amazing country it is today. From Colombian tiple to Butetown Carnival to Glitter Pride; here are 6-Events celebrating the wonderful communities of Wales … 
1. Love, Cardiff : 50 Years of Your Stories
Our friends at Sherman Theatre are celebrating their 50th Birthday by showcasing some of the communities that have made Cardiff the city is today. The performance includes members from the Cathays Day Provision, the Welsh Ballroom Community, Waulah Cymru, the Kurdish All Wales Association, the Jewish History Association of South Wales, and members of the Deaf Community Sherman Theatre  Details here.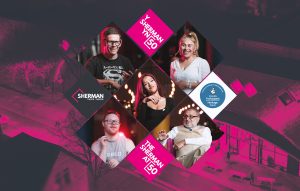 2. Glitter Pride #OurStories (12/08)
Glitter Pride is back with Wales' most diverse LGBTQ+ event of the year. The exciting line-up includes established dancers, musical acts, singers, drag queens and a tapestry of #OurStories from all parts of the globe. This event is family friendly, and open to all on a donation-basis. Refugees and asylum seekers are eligible for free entry. Details here.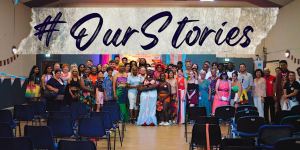 3. Swansea Windrush Celebration (12/08)
Our friends from the Congolese Development Project are hosting a Windrush Celebration with an exhibition and storytelling. This event is kindly sponsored by Race Council Cymru and the Welsh Government. Details here.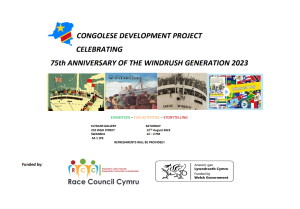 4. Butetown Carnival (27-28/08)
"Butetown Carnival is a vibrant celebration deeply rooted in the history and culture of the Butetown community"                      Butetown Carnival is back celebrating arts, culture, heritage and diversity in Wales. Details here.
5. Columbian Music Concert (9/09)
Our friends from the Iberian and Latin American Association in Wales are hosting an evening of Colombian Music with renowned professionals Francisco Correa (guitar) and Emily Andrews (flute). This event is kindly sponsored by Night Out Wales. Details here. 
6. Black History Wales 365 Launch Event
Race Council Cymru are launching Black History Wales 365 at
St Fagans Museum of History
celebrating the rich cultural heritage of Wales' black communities. Details here.