Bridgid Corr, Wales Sanctuary Service Manager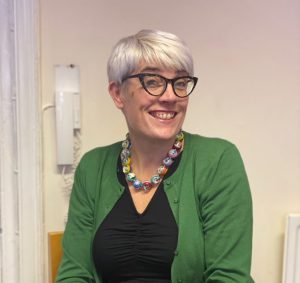 I manage the Welsh Government Wales Sanctuary Service (WSS) contract on behalf of the Welsh Refugee Council and its partners. I also provide line management support to the WSS casework team as well as being the Deputy Safeguarding Lead for the organisation.
I love that no two days are the same and there is so much variety to my job. I also enjoy working directly with sanctuary seekers and stakeholders from across the UK.