Seeking Sanctuary
What it really means to be an asylum seeker or refugee in the UK
As the rhetoric against asylum seekers turns to increasingly outlandish proposals for preventing them from reaching the UK (building floating walls, using nets to trap boats, shipping asylum seekers to a 'processing centre' on an island 4000 miles away), it is easy to forget that for those who do make it, the journey is hardly over.
Every person seeking asylum and every refugee granted permission to remain in the UK has a story of human tragedy, trial and loss. As award winning poet Warsan Shire puts it, no one leaves home, unless home is the mouth of a shark. But it is not just the journey to the UK that can be traumatic. For those who have arrived in the UK seeking sanctuary, life here can bring its own trauma. To really appreciate how tough life can be, try putting yourself in the shoes of someone who has finally made it into the country, hoping for safety, compassion and a chance to rebuild your life.
Your welcome starts with having to prove that you meet the UK Government's criteria for refugee status. This means an initial screening interview when they have just arrived, and usually takes place with minimal access to advice.
Imagine, for a moment, what that must feel like. In a new country, in unfamiliar surroundings, speaking a different language, not knowing what might happen if you say the wrong thing – or even what the wrong thing is. You might need an interpreter, who you have never met and who might not speak the same dialect as you or who you might have trouble understanding.
You might have experienced a sexual assault – either as part of the reason you left, or on your journey. You might feel you have to stick to the story your traffickers told you otherwise your family might be endangered. You might be afraid of your family or community after fleeing Female Genital Mutilation of yourself or your daughters, you might be running from a forced marriage or so called "honour-based" violence.
What would you do? What would you tell a complete stranger?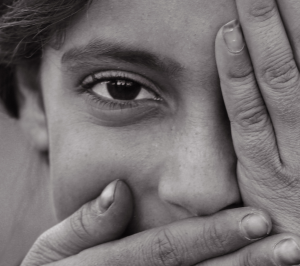 As part of the interview you will be asked if 'there are any particular reasons why you should not be detained while your claim is considered'. As someone seeking asylum, you are liable to be detained at any time, and there is no limit to how long adults can be detained. No Habeas Corpus here.
As someone who has fled their home and travelled through danger, often facing abuse and destitution along the way, this first experience of sanctuary can be deeply distressing. But it is also not the end of the road. After the initial interview there will, for those who pass the first hurdle, be another, longer interview. You might be kept in detention whilst you wait for this, or you could be housed in 'accommodation centres'. This interview could last hours, and you will be asked to recount in detail the traumatic experiences of your journey to the UK. The asylum interviewer may openly tell you that they don't believe what you are telling them. In many cases you won't be able to have a lawyer present with you as the costs would exceed the amount provided for Legal Aid.
Whilst waiting for a decision on your application you will likely be dispersed to housing provided by private contractors, which in 2018 was found to be 'not fit for purpose' in nearly half of all cases with leaks, damp and broken equipment. The official target of deciding "straight-forward" cases within 6 months has now been dropped. You'll be given just £39.60 to live off each week and almost certainly you will be barred from working.
Finally, possibly after providing evidence, attending interviews and being moved between different accommodation across the country, you will have an answer. Has your case been accepted? In 2019, 42% of cases were initially declined. You will face more uncertainty as you seek to challenge the decision at a Tribunal – sometimes without legal aid to help with legal advice. Almost 45% of appeals overturn the original decision. If your case is successful, congratulations. You will now be given 28 days to leave your accommodation and find a job and somewhere to live. 28 days. If you cannot find somewhere to live (and having survived on £39.60 a week you are unlikely to have a deposit saved) may still end up homeless.
This is sanctuary. This is the reality of seeking asylum in the UK.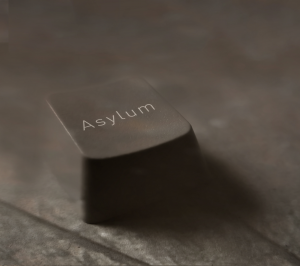 At the Welsh Refugee Council, we, along with many other charities across the UK, step in to support asylum seekers and refugees. W e provide them with advice and support each step of the way. We help them find housing, provide a support network and friendship and give them advice. In Wales we are supported by the fact that the Welsh Government have committed, in January 2019, to making Wales a Nation of Sanctuary for refugees and asylum seekers. Whilst they can't change many of the rules or processes around the asylum system which are managed by the UK Government, they can work with us and other charities to provide crucial support and much needed humanity to those in need. It is crucial that they follow through on this promise. The alternative is to turn our backs on those who need us the most.
At the Welsh Refugee Council, we believe that refugees and asylum seekers should be welcomed, respected and have access to protection, safety and dignity that enables them to contribute and fully participate in Welsh society. Find out how you can help by getting involved, or write to your local AM and ask them what they are doing to ensure Wales becomes a Nation of Sanctuary.
If you want to find out more about the facts of the refugee journey once they reach the UK, the British Medical Association have a useful quick guide and the organisation Right to Remain have a detailed toolkit that goes through the various stages of the asylum process.