Building futures
Welsh Refugee Council has been empowering asylum seekers and refugees to build new futures in Wales for 30 years. We deliver direct specialist support to refugees and asylum seekers through our bases in Cardiff, Newport, Swansea and Wrexham. We work with extensively with a range of community, voluntary and statutory sector partners and strive to contribute to the creation of a society where respect and equality for all are paramount and where human rights are enjoyed.
We support asylum seekers and refugees at the most critical points of their lives. Our work can make the difference between someone with a refused asylum claim spiralling downward into destitution, untreated health problems, and homelessness – or it can create an alternative future where they find their feet and begin building a life in Wales thanks to improved language skills, access to benefits, legal help, and other support that they are entitled to.
Vision
Working together for a Wales where refugees and asylum seekers are welcomed, respected and have access to protection, safety and dignity that enables them to contribute and fully participate in Welsh society.
Mission
To improve the lives of asylum seekers and refugees in Wales through delivering specialist support and influencing policy and practice.
Values
We champion human rights, equality and diversity
We empower and promote the voices of refugees and asylum seekers
We are a strong, independent voice that demonstrates leadership, builds capacity and works collaboratively
We exemplify organisational excellence in service delivery, staff development and governance.
Diversity, equity, and inclusion approach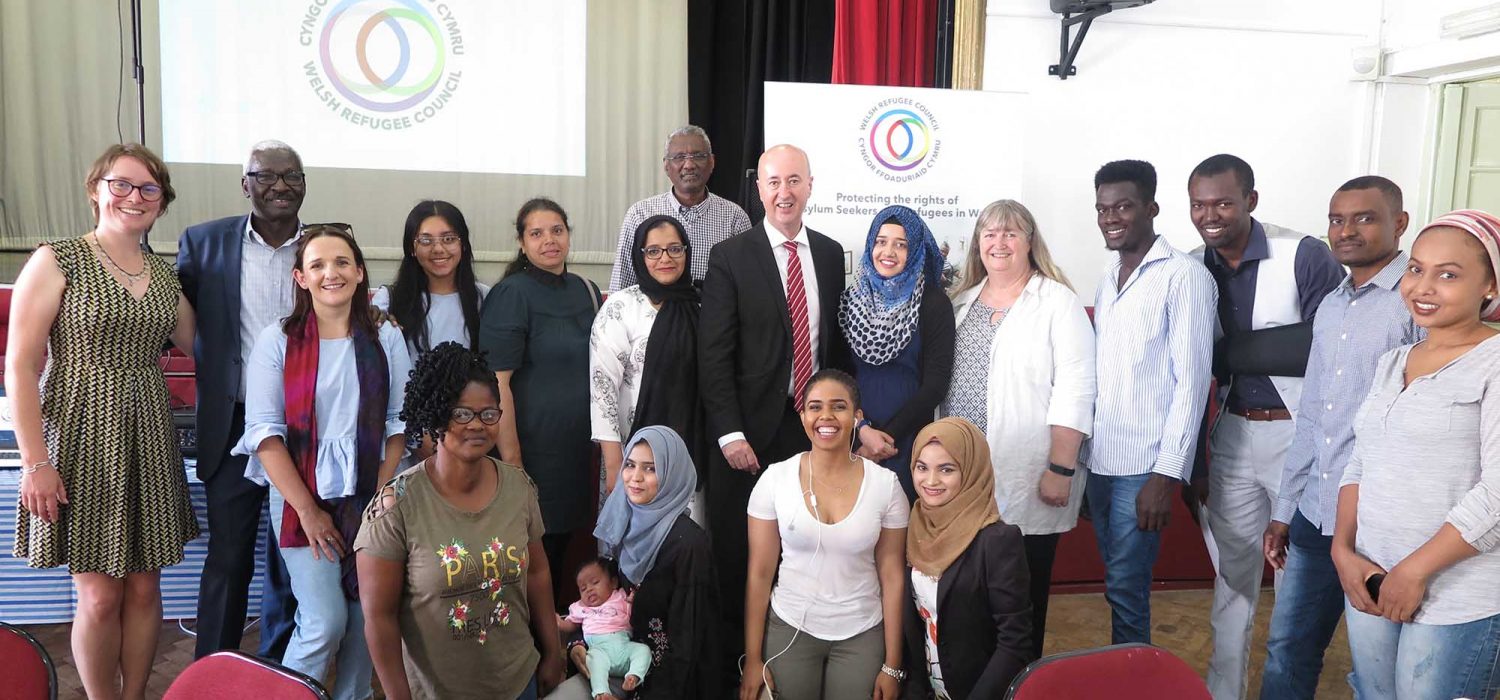 DONATE TODAY!
We empower asylum seekers and refugees to build new futures in Wales