New Partnership Grant for BAME Groups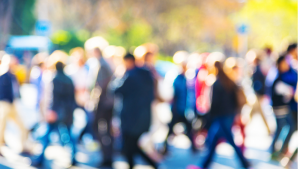 A new partnership has been launched to support Black, Asian and Minority Ethnic Communities and individuals who Covid19 has disproportionately impacted.
The fund is provided by Comic Relief with The National Emergencies Trust, The Clothworker's Foundation and Esmee Fairbairn Foundation.
Race Council Cymru, BAWSO and Welsh Refugee Council are the partnership organisations administering and delivering the £254,000 grants programme.
Black, Asian, and Minority Ethnic led organisations across Wales, who support higher-risk individuals impacted by Covid-19 are invited to apply for a small, medium, or large grant to support their communities. Those benefiting from the grant would be people from BAME background who are:
facing domestic and other forms of abuse and violence,
older people, who for medical reasons much shield or self-isolate,
asylum seekers, refugees, undocumented migrants, or those with no recourse to public funds, and
families and or single parents struggling to provide home-schooling
For full details of the application process and guidance or to apply, download the application form here.
The closing date for all applications is 5 pm on Friday 23 April 2021
Deadline for notification of applications:  7 June 2021
To register for the Webinars, email: grantsteam@GMFundWales.co.uk.  Your email should state your name, name of your group or charity, contact number, and the webinar you are registering to attend.
The fund will close on 31 March 2022.
Application Guide – PDF  : GLOBAL-MAJORITY-FUND-Application-Guide
Application Form – Word : GLOBAL-MAJORITY-FUND-Application-form(2)